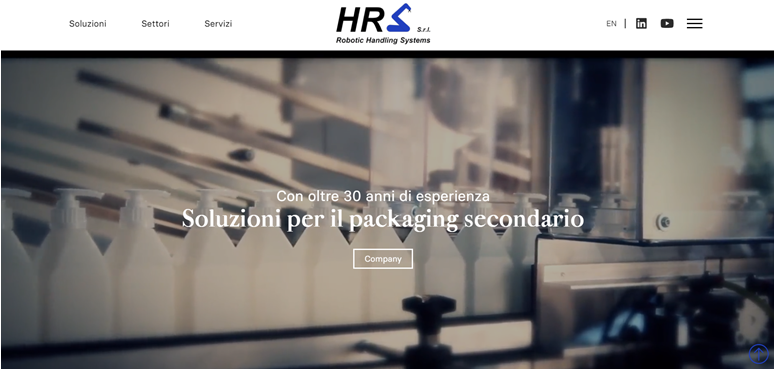 HRS renews its website.
The main goal we wanted to achieve was the improvement of the User Experience, with the aim to make navigation on our site extremely easy and intuitive. The new interface that we propose has been designed both for a potential final customer interested in performing a search based on their own sector (food, beverage, cosmetic etc.) and for the manufacturer category such as HRS, directly involved about the type of application (monoblock solutions, case packers, palletizers, etc.).
Very important is the SERVICES section where we have clearly described all the activities that HRS is able to provide and which are transversal but essential to the development of the Company's core business.
For each solution that HRS proposes, the advantages, operation of the machine and the main features have been described.
We have also added a NEWS section in which we will publish all the news that show the continuous development of our business (fairs, events, commercial partnerships, technical innovations etc.). The same news will then be shared on our Linkedin company page so that it is even easier to stay up to date.